Posts Tagged 'arthur ashe'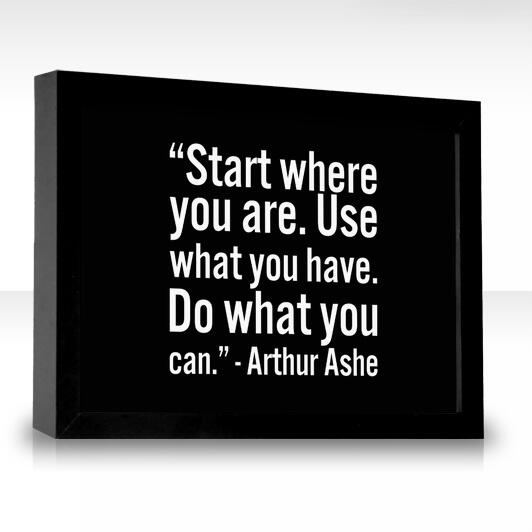 I like this quote by Arthur Ashe as shared by @rwootenitis.
Over the last two semesters, I have used the strategy of concluding my courses for inservice teachers with a call to action on technology integration.
I tell them to do what they can with what they have instead of whining and whinging about what they do not have or what holds them back.
I tell them about educators I have worked with elsewhere in the world who do not have what we have in Singapore, but do disproportionately more with the little they have.
If it is not enough to inspire you to change, I will resort to shaming you to do it!