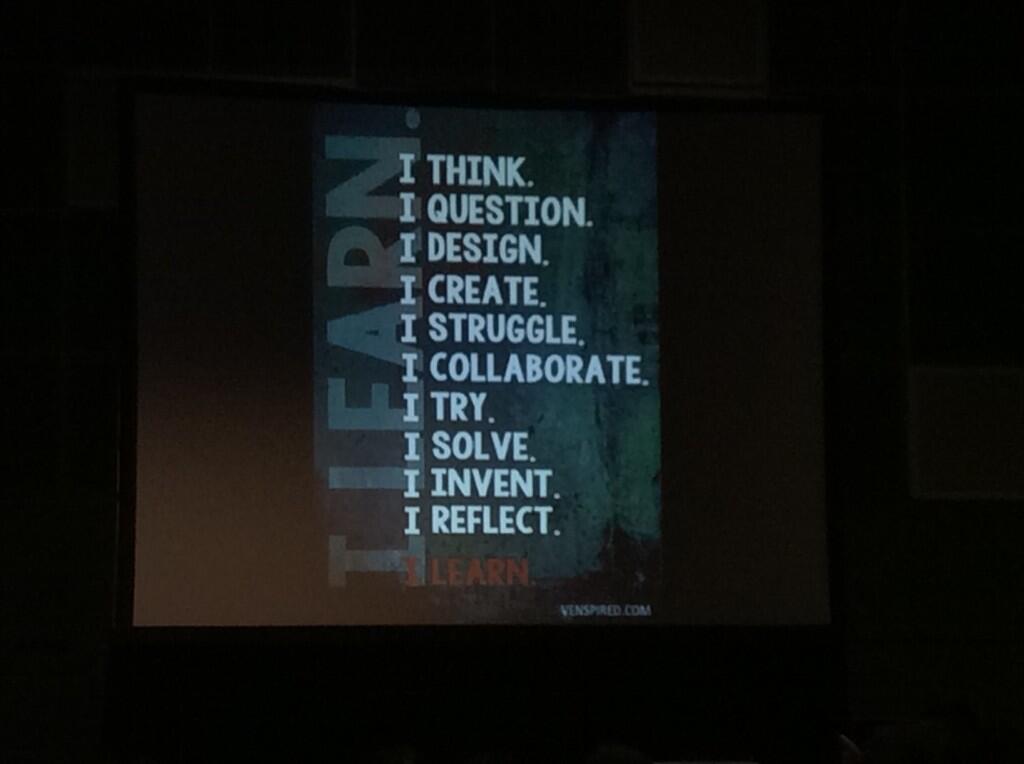 Thanks to this photo by @Lydianhh, I learnt that George Couros shared this at ICTLT 2014.
I agree with the interpretation of how I Learn if the goal is to educate kids.
But it is worth repeating that people still limit themselves to schooling kids. When that happens, this is what kids do.
I listen.
I obey.
I stand.
I sit.
I queue.
I wait.
I repeat.
One might argue we need both schooling and education. I argue that there is too much emphasis on the former.
Schooling is about compliance and enculturation.
Some schools will attempt to engage, but I think even that is the wrong game to play. We should not be teaching merely to engage. We must design and manipulate environments, activities, and circumstances so that kids actually learn.
Ultimately, true education is freeing and empowering. It might be a weight to carry, but it is not burdensome.
When you look at Couros' list, you realize that these are things kids want to do. When parents get past the grades, they realize that these are what kids should be doing and what employers require of them.
Teachers, You Teach. But do kids agree that I Learn?