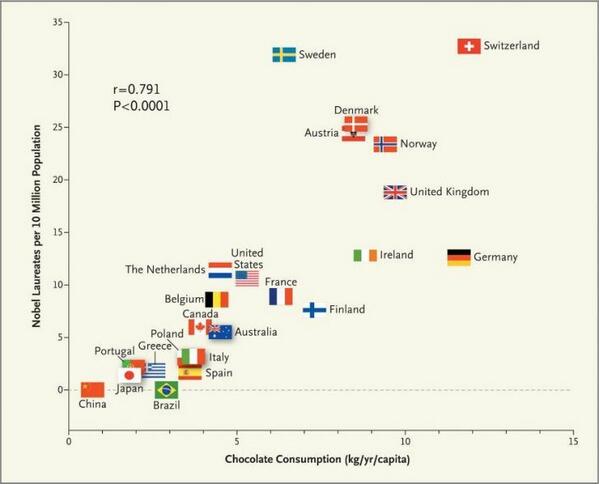 I spotted this on Twitter recently.
The layperson who sees this might conclude that you are more likely to produce Nobel laureates if you eat more chocolate.
A better informed person would have learnt that 1) you cannot assume the data to be accurate, 2) if the data was accurate, correlation is not the same as causation, and 3) description is not prescription.