I am particularly proud of CeL today. We have reached another milestone a bit quicker than I expected.
Two teams are presenting at external venues today.
@pmloh70, @HweekhimChoo, and @pea are at Nanyang Polytechnic to share our still new experience of promoting open learning via iTunes U.
Photo credit: @pea
@SallyLoan and @wan_fareed are at Sunway University in Malaysia to provide a broad scope of our efforts in promoting blended and e-learning [SlideShare].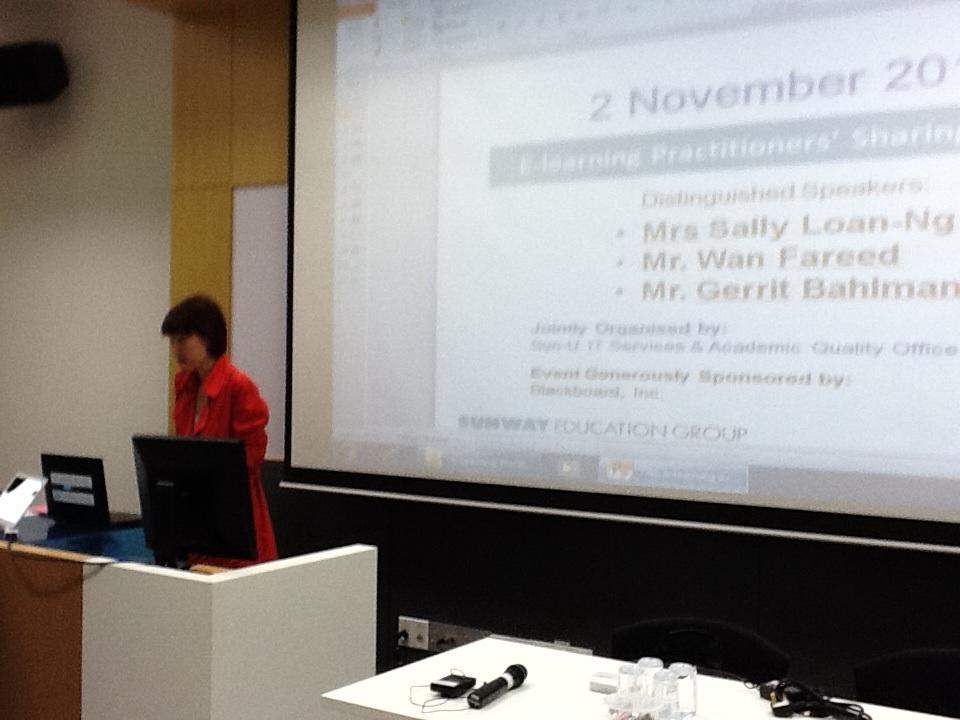 Photo credit: @wan_fareed
I would normally have to represent the department at events like these. But our CeLebs are capable of spreading the e- and blended learning love inside and outside our organization!