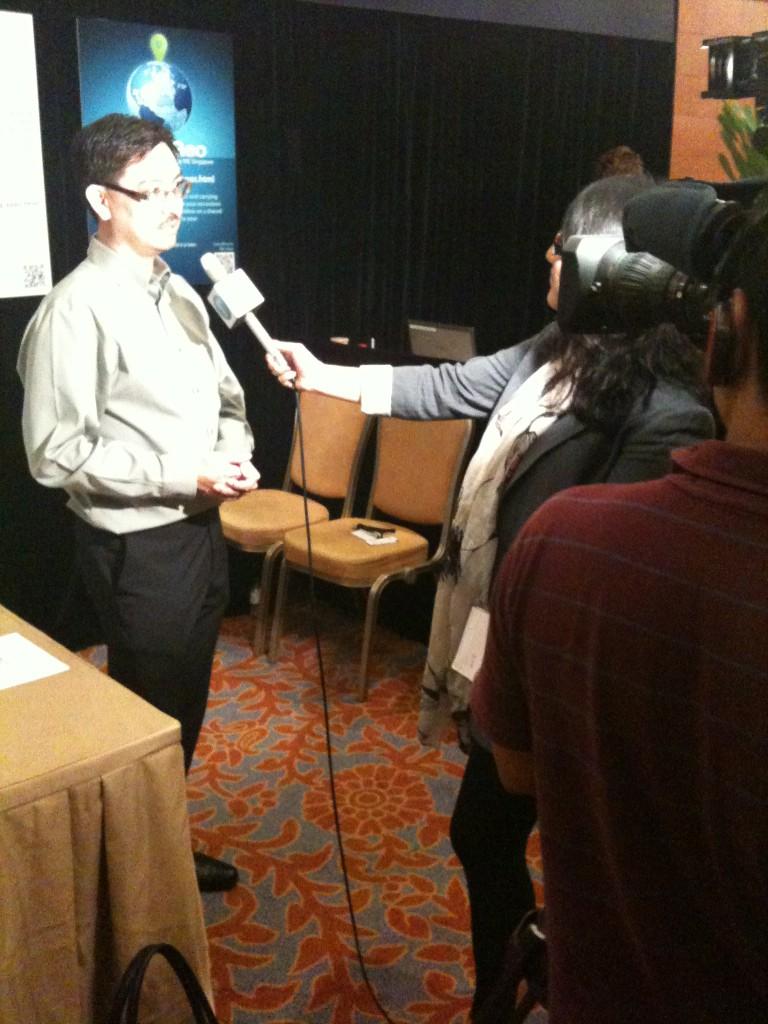 I was interviewed at MobiLearnAsia. I was not able to watch the telecast as I was picking my son up from school at the time.
I heard that the video bite was over briefly. Mercifully brief!
Prior to the interview, the event organizer told me I might be asked questions about mobile learning trends, the acceptance of mobile learning, the measures required for greater acceptance, and game changers for mobile learning.
While the interviewer and I chatted about many things, only a sliver made it to air. But it was an opportunity to think about answers to those questions. Here are some thoughts I put in Evernote.
What are some mobile trends?
Technology focus: Even smaller mobile devices, probably wearable
Policy focus: BYOD might dominate; more opportunities for informal learning
Practice focus: disruption to teaching in place, emphasis on learning in spaces and at your own pace
We are at the exploratory phase now; more evidence gathering will happen soon
How do you foresee acceptance of mobile learning technologies in emerging markets like Southeast Asia or developed markets like Singapore?
Acceptance
As long as uninformed or uninspired leaders are in charge, there will be little change
Mobile trends are always slower in the schooling than in other sectors because we feel neither the push nor the pull
Acceptance will be based on
Where the learners are at: Social and gaming modes, but not necessarily in formal learning mode
Going to where learners are: What dominant platform (type of device and social media space)?
How inspired the leaders are
Demand from the ground
How culturally immersed in mobile learning they all are
What modifications are needed to adapt such methods?

Overcoming policies based on ignorance and/or fear
Allow ownership/BYOD; allow kids to use devices in class; model responsible use
Immersion with mobile for informal and professional use
Proof from preliminary studies or inspired leaps of faith
Using new tools in new and effective ways
Mainstream classroom use of mobile devices instead of special events, lessons, or journeys
What would be a game changer for mobile learning?